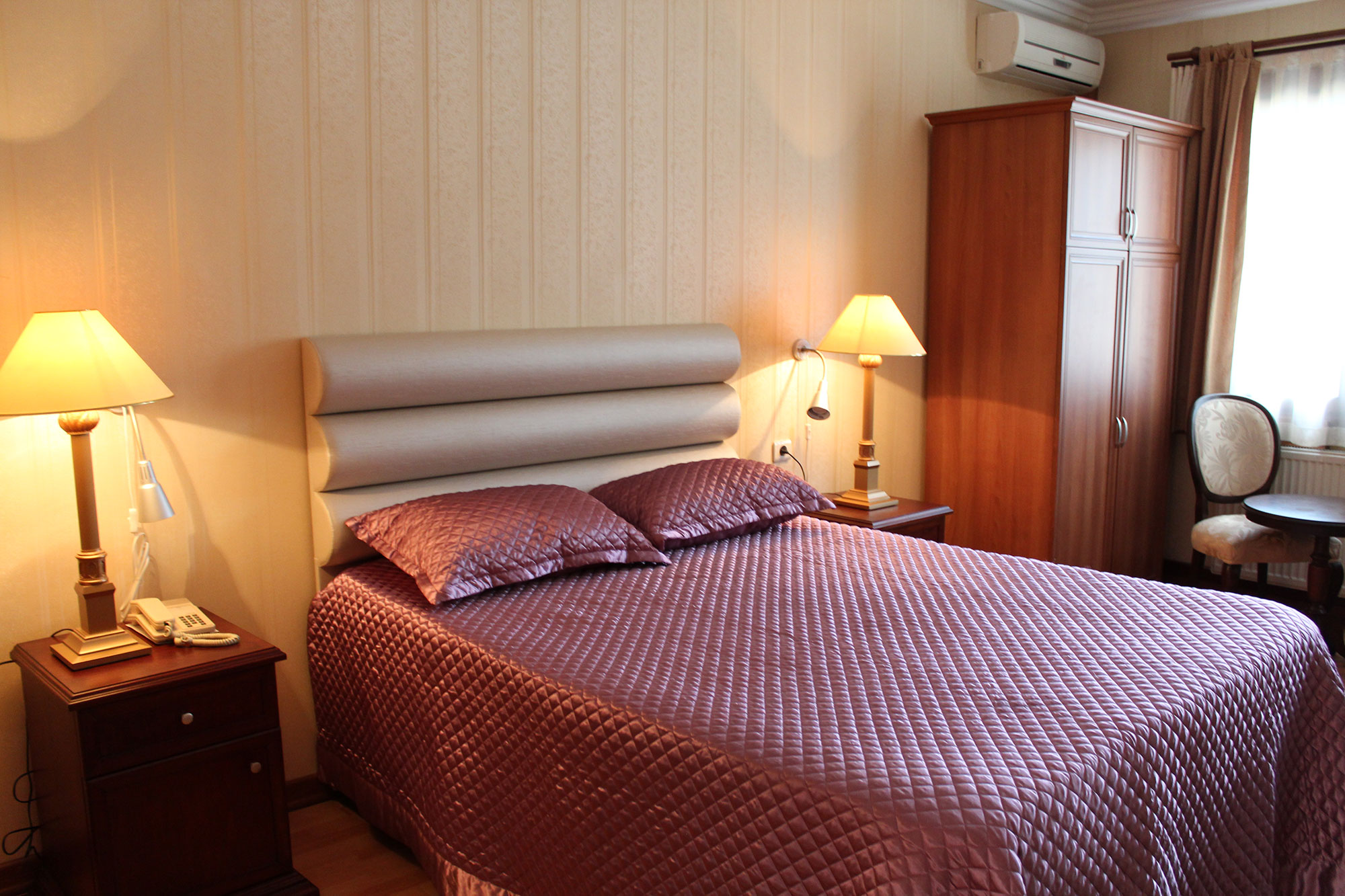 More Than Just a Hotel
Our 60-room, four-star boutique hotel is located in Polonezköy, Istanbul. The owner of the hotel, Dr. Kuşhan, studied medicine abroad for many years. He looked at spa centers in Europe and the United States that offer healthy and high-quality environments and weight management plans. Dr. Kuşhan then designed a hotel that would provide the most favorable living conditions for people with weight issues. The hotel was built with the levels of quality and comfort necessary to satisfy people from across the globe.
The architecture of the main building pays homage to Ottoman baths. All rooms open onto large courtyards, and have forest views. Timber furnishings provide warmth throughout the grounds.
A total of 60 rooms are available, consisting of 10 suites, 32 standard rooms, and 18 penthouse rooms with balconies. Each room is equipped with a TV, minibar, safe, phone, air-conditioning, hair dryer, and personal care products. There is complimentary wireless internet access in every part of the hotel.
Our indoor restaurant, which also serves as a cafe, can cater to 250 guests.
In summer, the windows of our winter garden by the outdoor pool are opened, turning it into an open eating area.
Seats and sun lounges by the outdoor pool can be used at any time.
A meeting room for 60 people and complimentary parking for 30 cars are available.